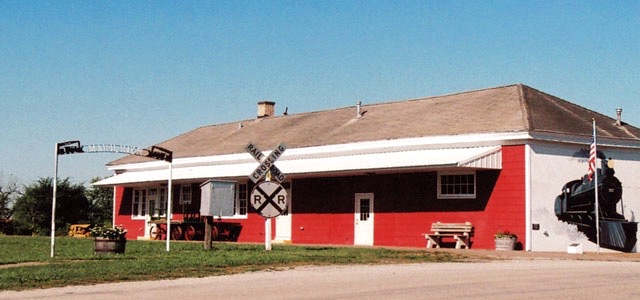 Dating back to the early 1870's, Eldon's Depot served the needs of both local travelers and the U.S. postal service. The depot is currently used as a railroad museum with numerous items on display. It also serves as a meeting place for morning coffee Monday through Friday and as a welcome center for city wide activities.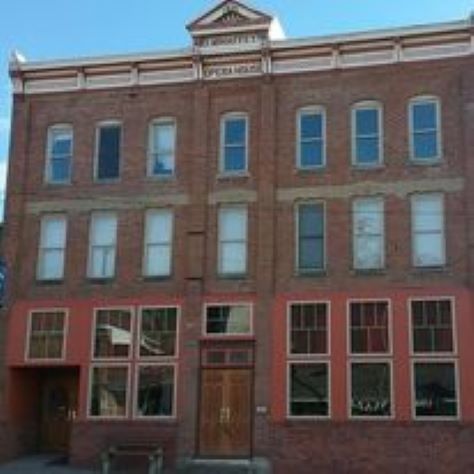 The McHaffey Opera House was constructed in 1891 and was in use through the 1940s. It was placed on the National Register of Historic Places in November 1995, after a non-profit corporation of community volunteers formed to save and restore it. There is a Thrift Sale on the lower level that is a fundraiser for ongoing expenses.
American Gothic House and Center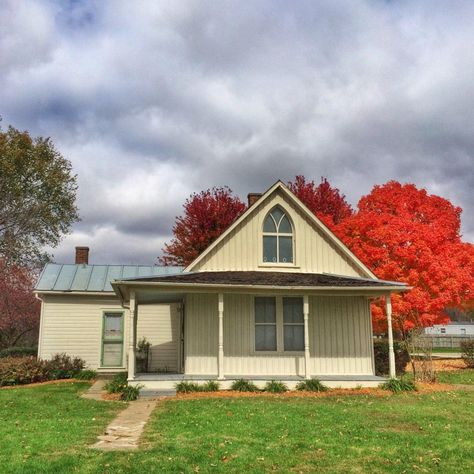 Visit the house that inspired one of the most iconic pieces of American art…
The Wapello County Regional Fair is held each year in June and is located at the original site of the BIG 4 FAIR, which was organized in 1890, along the north bank of the Des Moines River.
There is one original building left on the fairgounds – The Art Hall – which was later renamed Hollenbeck Hall. The building is located at the South end of the Grandstand. The brick building has four sides with four doors. Each side represents a county – represented when the BIG 4 FAIR ASSOCIATION was established.
The Lockkeeper's House, built in 1845, is located south of Eldon, along the Des Moines River in Davis County, Iowa. The building served only as a residence, having never been used for the locks, which were never built. The Lockkeeper's House was listed on the National Register of Historic Places on October 14, 2009.
Eldon, Iowa is best known as the home of the American Gothic House, immortalized in Grant Wood's "American Gothic" painting, which now serves as a museum and cultural attraction that draws visitors from across the country. Leading from the museum and into the heart of the sleepy city of Eldon, the Chippewa Creek Trail provides the opportunity to get in some exercise and outdoor recreation on your visit, taking in some of the natural beauty of rural Iowa.

Chippewa Creek Disc Golf Course